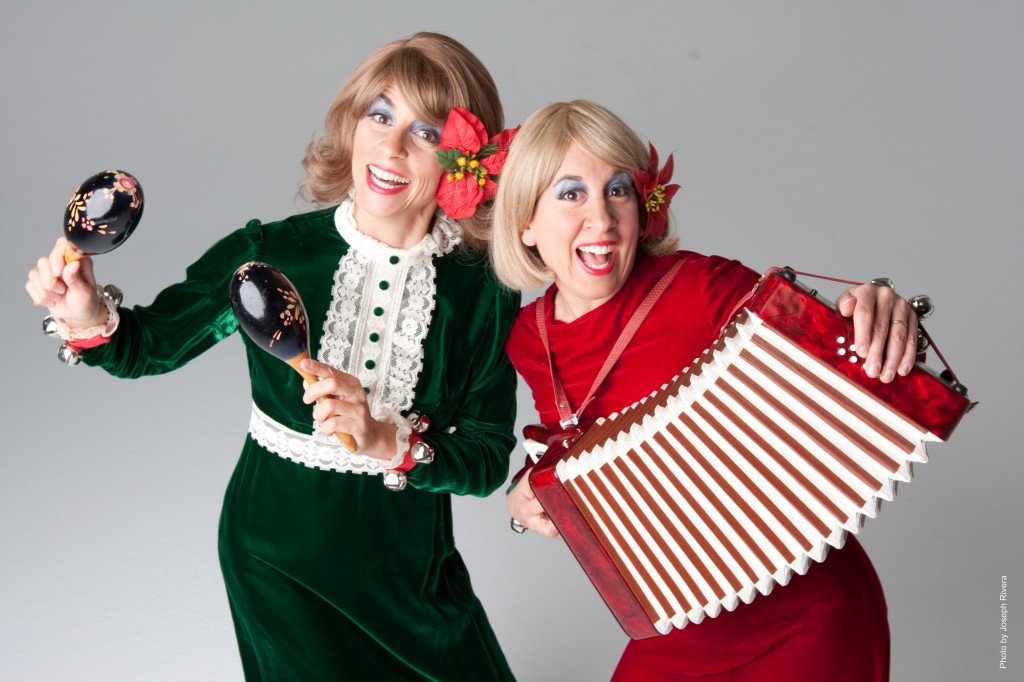 November 2015
Hello Everyone!  Here's the latest…
Vickie & Nickie's Holiday Sleigh Ride will be pulling in to Don't Tell Mama, NYC for two performances only!   Join us as we celebrate the season "Minnesota-style" with hilarious interpretations of your favorite holiday songs, wacky original tunes, fun family stories and audience participation!
Friday, December, 11th, 2015 at 7pm sharp (6:30pm doors)
Saturday, December 19th, 2015 at 3pm sharp (2:30pm doors)
Visit our Shows page for more information and to make reservations – seats are going fast, so make your reservations TODAY!!
Watch below for an interview with Vickie & Nickie creators Lori and Lisa Brigantino plus snippets from our 2014 performance of "Vickie & Nickie's Holiday Sleigh Ride" that aired in New York City on CUNY-TV's "Italics!"
Thank so much – and don't forget to sign up for our email list below to get up to date information on what we've got coming next, you betcha!!
xoxo,
Vickie & Nickie